Online Help Center
Provides all the necessary information that the user needs to know in order to understand the mSalesApp mobile and web applications. The search bar is the easiest way to find you are looking for!Each document has help content in detail and has been categorized based on popular topics.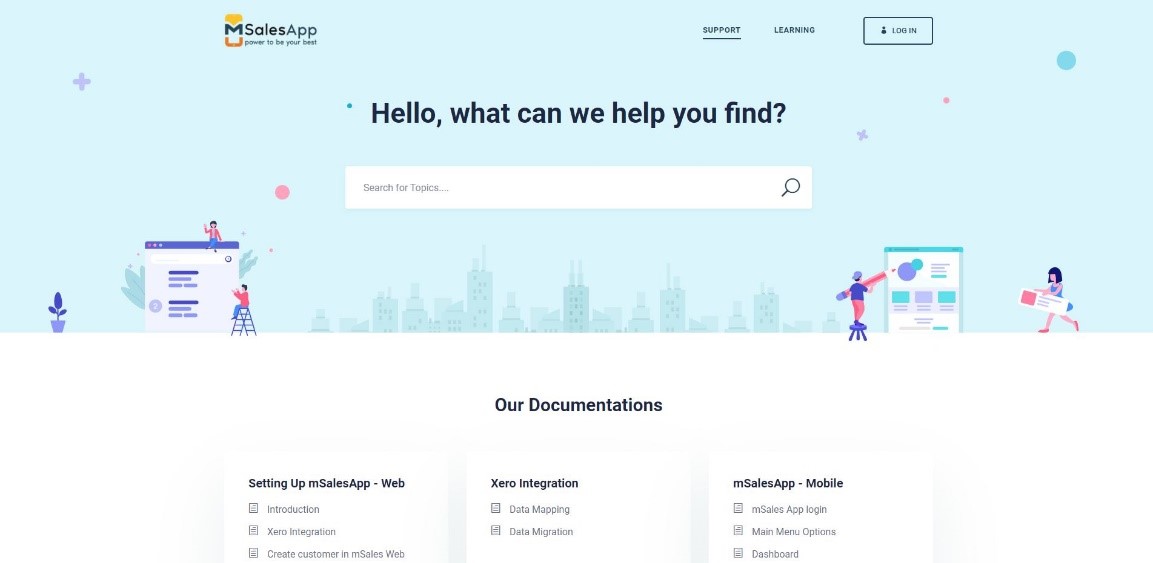 Assistive Help Icon
For the mobile app, we provide a special ? icon on the top right corner of your screen to assist in describing the various elements of each screen. You can select to either get information about specific areas you tap on or select to get an overall run through of the entire screen.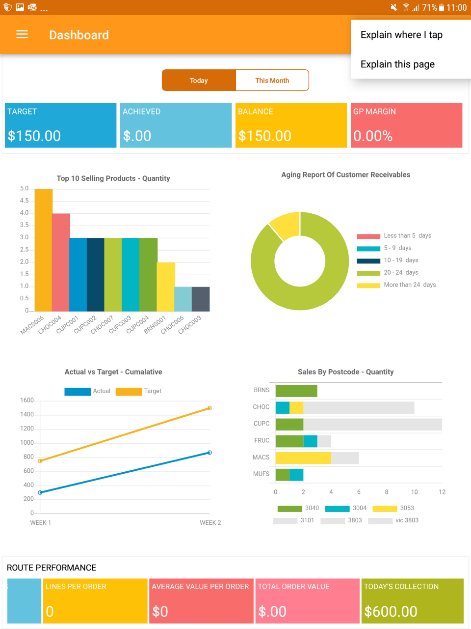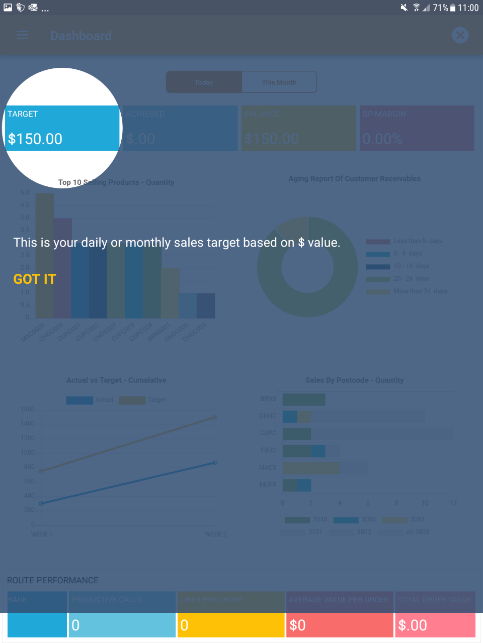 FAQ Page
The Frequently Asked Questions page provides concise answers to broader questions that have been presented to the mSalesApp support team.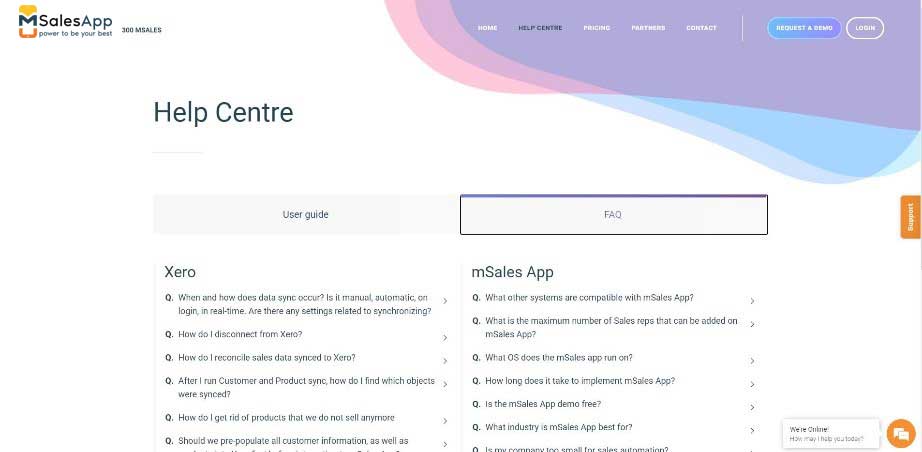 Partners
For implementation and integration help, checkout our partners page to identify an implementation partner near you.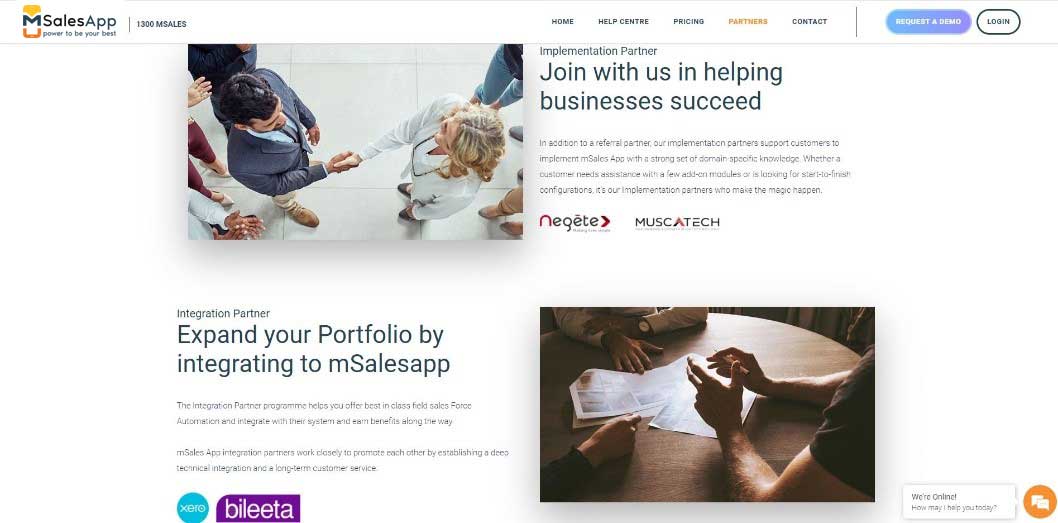 Special Help
If non of the above methods of support solve your problem, you can hop on to the mSalesapp.com website to chat with our team by clicking the chat button located at the bottom right corner of your screen or send in your inquiry via the 'Contact Us' page.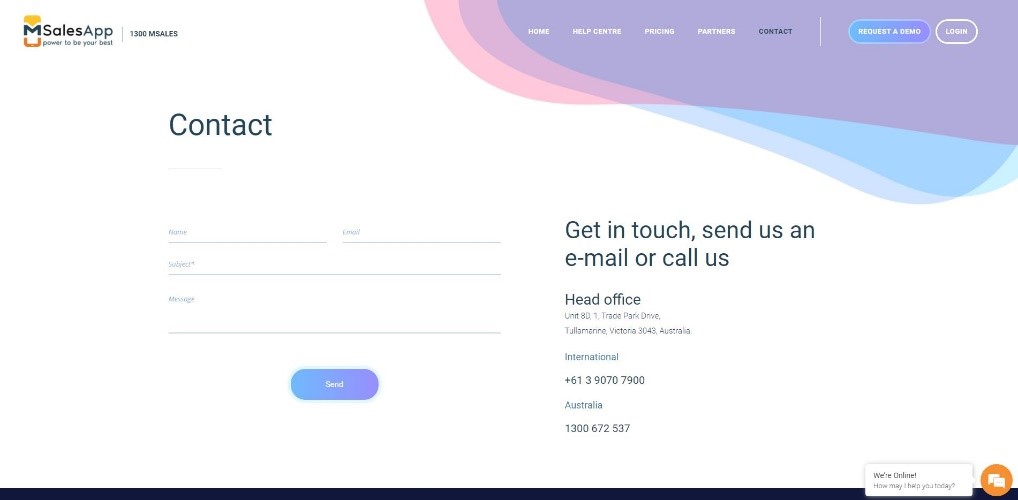 Learning
This page proves users with necessary resources required to efficiently and effectively deliver value using the mSalesApp. (This page is currently being developed and will be available soon!)