Customer Details
When you select a 'Customers' on the list, all details pertaining to the particular customer will be displayed on the screen.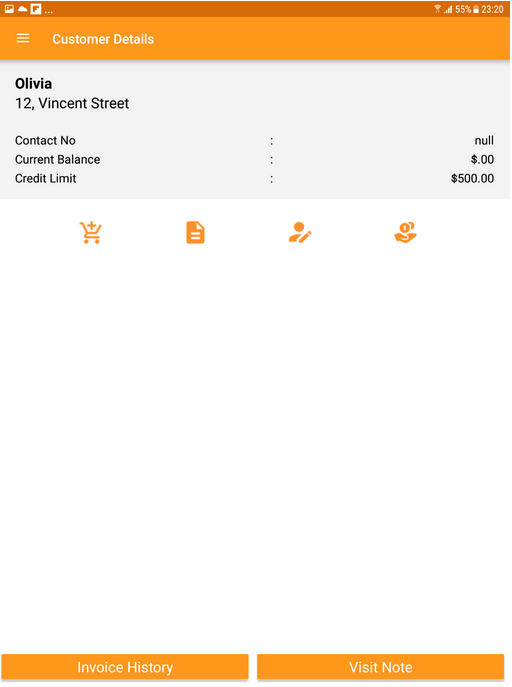 To view the information for the selected customer, click on the

icon. This will bring up the customer details.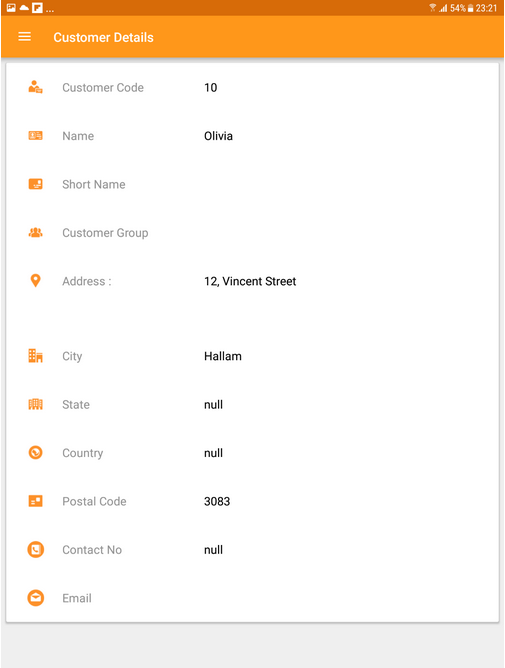 When viewing Customer detail it will also allow you to

create an order,

visit note & view

outstanding collection details.